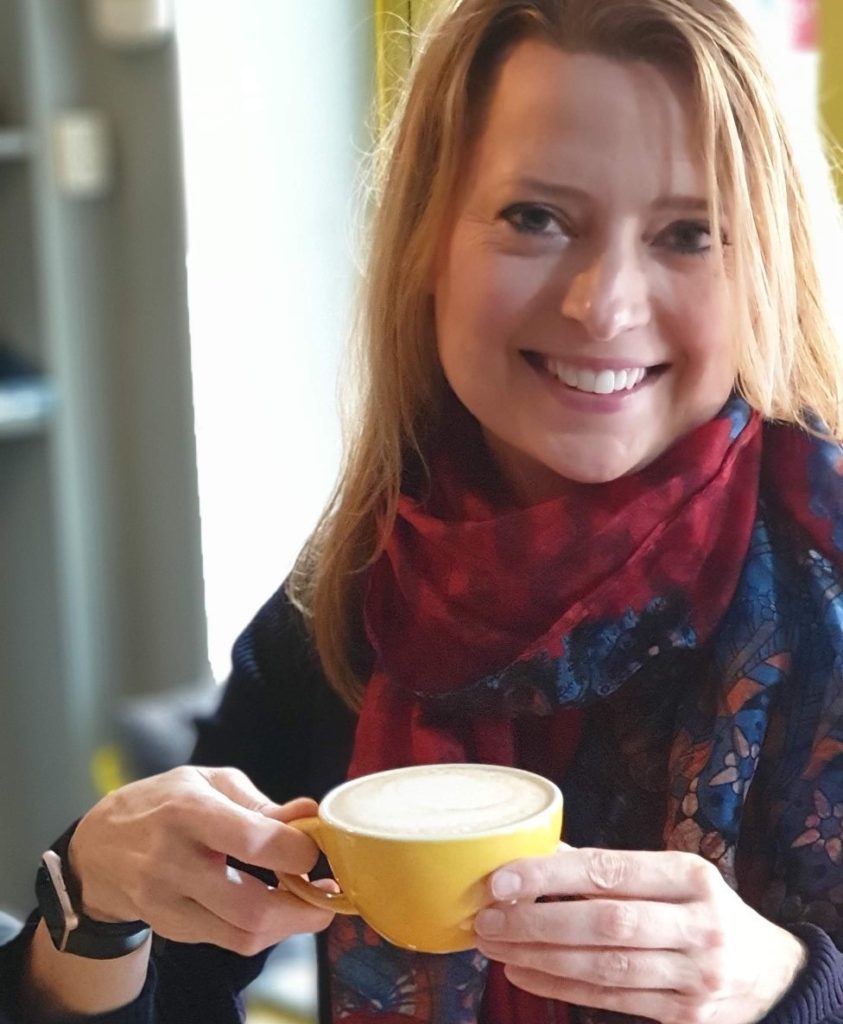 Hi guys and gals.  Thanks so much for visiting my blog. I hope you find something new to try or an old time favorite recipe that you've missed since your gluten free journey began.
I started glutenfreeforalltv more than ten years ago, back when it was near impossible to find any quality gluten free products on the market.  My bestie was celiac and I was on my own gluten free journey which led me to creating this website.  Dot.com was taken, so hence the tv URL.  But, having moved to Scotland from Vancouver (Which had even larger limitations in Gluten free food), and a TON of time on my hands, I started creating videos of foods that I loved that usually contained gluten.  It was fun and a challenge to 'de-glutenize' recipes.  Plus, I also noticed that a lot of foods I ate were naturally gluten free as well so I thought it would be nice to share.
I'm not a celiac myself, but my heart breaks for my friends and so many people I see on gluten free blogs and communities who are so upset when they are diagnosed. Absolutely, its a game-changer.  But ten years on when I started this blog, I came to the realisation that 99% of food cooked at home can be modified to be gluten free.  The challenge is how to make it work and I love testing recipes out to see if I can crack the code!  I want to help take the stress out of cooking gluten free because if you know what to do and how to do it, every cookbook is your friend. You can enjoy lovely food and not be deprived of the stuff you love.  Plus, hopefully you'll get some inspiration from some of the things I've made in the past.
Some of you have been following my youtube videos for a long time which I am extremely grateful.  When I moved to Scotland, I knew nobody except for my Scottish husband (the things we gals do for our men eh?).  This blog kept my sanity for the first year.  As it started to take off, so did my career in a new country as did my insecurities in the quality amongst the likes of instagram sensations.  To this day, I still don't know how to get the lighting right or have a knack for beautiful, over stylized content.  So I stopped for a very long time.  A big part because the business of life took over, as well as my brain that my content wasn't up to par with all sexy food blogs about.
But, ten years on people still watch my cheesy little videos and come to my site. I feel an obligation and desire to produce more content and I have promised myself I'll start producing more and not worry so much.  It normally takes me about 8 hours in total to do a video from start to finish.  Maybe I'll sack off the full time job one day and be an internet sensation LOL – joking!
If you keep watching, I'll keep producing. I feel like if I can help one person feel more confident in the kitchen and tackling gluten free cooking, it's all worth it!  It's not hard and like I mentioned earlier, you'd be surprised on how many recipes out there are actually ALREADY gluten free!  Sure, eating out in restaurants is a completely different animal and a total pain in the butt! At least we know we can enjoy fantastic food at home without the stress or cost.
But pretty much every core gluten based ingredient out there comes in a gluten free alternative so it's just adjusting those and perhaps slight method to adjust.  Betcha no one would even notice.
To help subsidise my groceries and time, I have monitized my Youtube videos, meaning those pesky ads pop up and I get paid a fraction of a penny (or something) every time my video is watched.  It's beer money (as they call it), but I don't like ads all over my blog because I think it just looks shit and distracting. That's not why I am here.
I have started including Amazon Affiliate links on some items I think are great!  Again, these are designed to help content creators earn a commission on anything people may buy if they discover on various websites.  Again, beer money (or in my case GIN!) yummmm and only for products I actually TRULY believe in.
So to sum up, thank you so much for your support and encouragement. This is what is important in life. I will continue to write and produce as best I can and ten years on, I'm still in Scotland (and still married to a man in a kilt!). My biggest lesson these ten years – life is one big adventure and food is the heart and soul of our being.  And any recipe can be made to be gluten free – plus there are tons of everyday recipes staring us in the face that are still undiscovered.
Thanks all!