Groovy Greek Gluten Free Ribs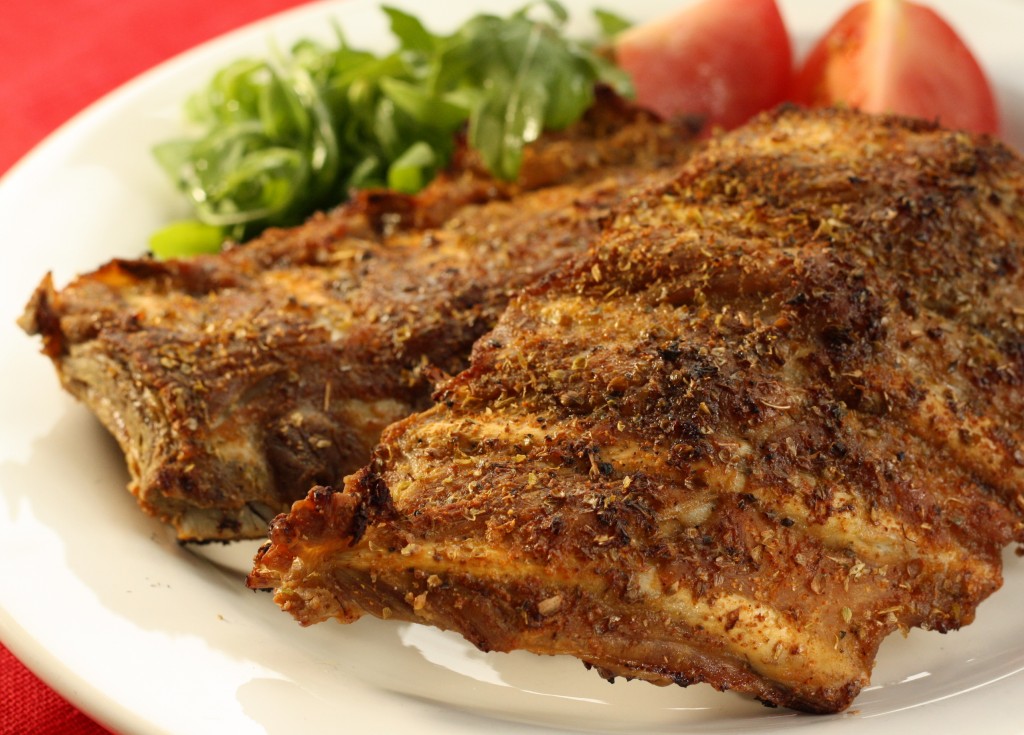 These Groovy Greek Gluten Free Ribs are a breeze to make and a great summer dish for either a back yard bbq, picnic or family dinner party.  No need to travel across the globe to enjoy the great taste of the Mediterranean – although the sunshine and beaches would be nice right about now!
These ribs are naturally gluten free as they use a simple spice blend and lemon juice. Unlike store bought with high calorie, high sugar sauces, you'll take comfort in knowing this recipe is also lighter and a bit healthier for you. The lemon juice gives them a lovely zip while the medley of seasonings play wonders in your mouth.
A trick for tender ribs is to simmer them first – long and slow.  This tenderizes the meat and also boils off a lot of the excess fat. What you are left with is tender, melt in your mouth, falling off the bone… ribs.
Ingredients:
1 rack baby back pork ribs
Dried Oregano
Lawry's Seasoning Salt
Garlic Powder
Ground Pepper
1-2 Lemons
Cover ribs with water and bring to a boil. Reduce heat and simmer gently for 40 minutes or so. Drain ribs and place on a broiler pan. Juice two lemons and liberally drizzle on both sides of the ribs.  Sprinkle the seasonings on the ribs, ensuring both sides are covered well. Bake at 350F or 180F for about 30-40 minutes.  Once done, finish with a final squeeze of lemon juice and dig in.
Lawry's Seasoning Salt:  I use this salt in a variety of different dishes. According to the company website, it is gluten free and many people on line have been enjoying this product for years.  I have read, however, in a couple forums that the manufacturer suggests that you always read the label in case they make any modifications to the processing – so it doesn't hurt to do this for peace of mind.