Honey Garlic Gluten Free Spare Ribs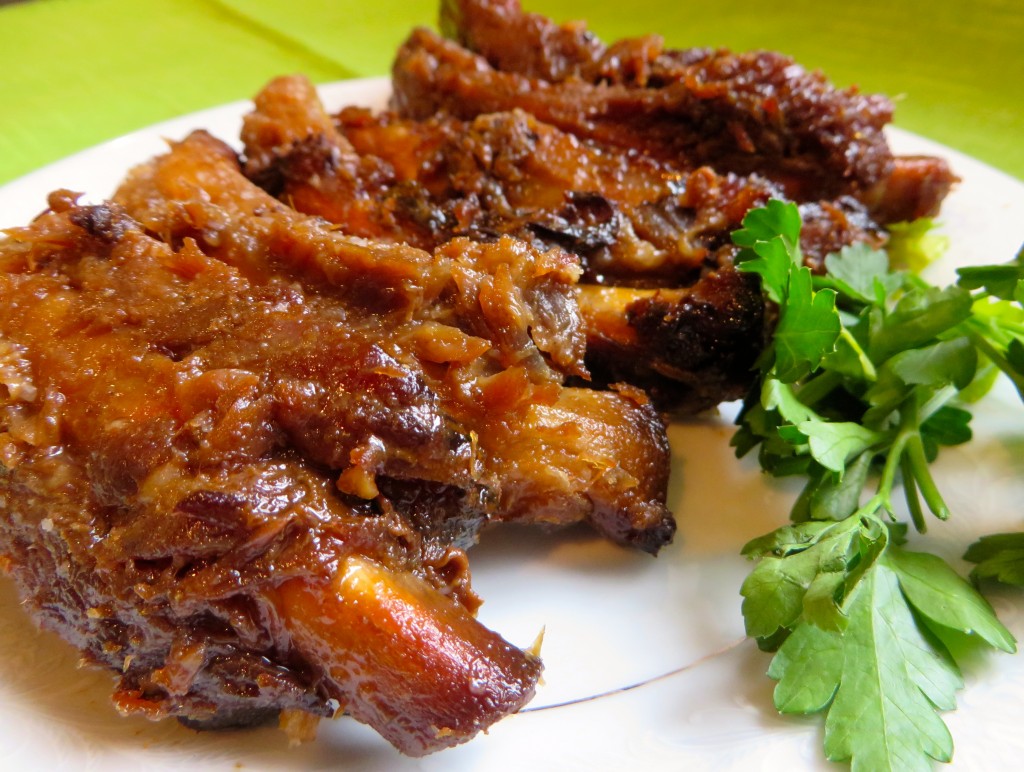 These Honey Garlic Gluten Free Spare Ribs are stick in your mouth goodness!  The meat will just fall off the bone. Plus, there's something about honey and garlic that go so well together. Combine this with a bit of saltiness from the gluten free soy sauce and it's no wonder these are the first to go at any party.
Ingredients:
6 pounds (one large Costco pack) of baby back ribs.
1 cup water
Cut ribs into individual or double pieces.  Add ribs and one cup of water to a roasting pan and cover with a tight fitting lid or tin foil.  Roast for one and a half hours at 350F or 180C.  This will tenderize the meat and remove any excess fat. Remove from oven, drain and disregard water. Return ribs to roasting pan.
Gluten Free Honey Garlic Sauce:
1 cup water
3/4 cup brown sugar
2 1/2 tablespoons corn starch
1 1/2 teaspoons garlic powder
1/4 teaspoon ground ginger
1/2 cup honey
1/4 cup gluten free Tamari or soy sauce
In a small bowl, mix all ingredients together.  Pour over ribs, gently mix through and return to oven uncovered.  Cook for another hour or so, basting ribs continually until sauce is thick and all ribs are covered in the thick, gooey sauce.
Serve hot with gluten free baked beans, loads of napkins and lots of love.