Bad Ass Gluten Free Barbecue Sauce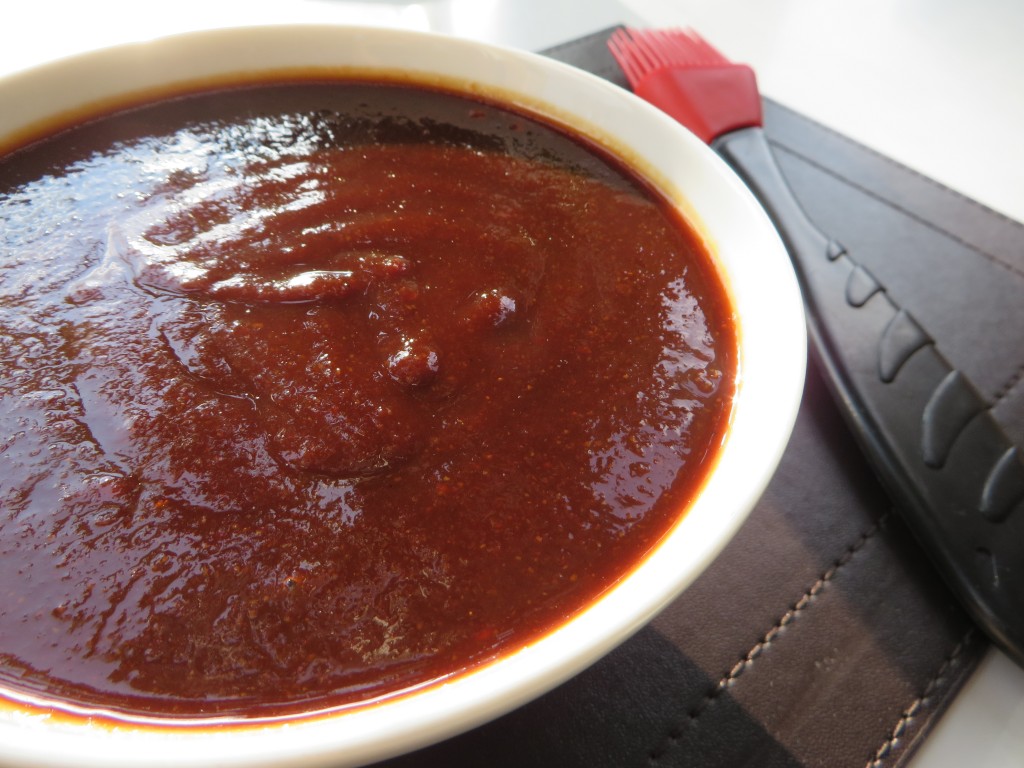 This Bad Ass Gluten Free Barbecue Sauce is going to knock your socks off this summer!  Hands down better than any store bought out there  – with or without gluten!
It's easy to make and lasts for about a month in the fridge (that's if you don't eat it all in the first few days). It's great on chicken, beef, pulled pork and all types of burgers.  I like to make BBQ chicken pizza every once in a while which is great – this sauce is very versatile.
4 Tablespoons Tomato Paste
2 Tablespoons Brown Sugar
2 Tablespoons Dark Molasses
2 Tablespoons Apple Cider or White Vinegar
2 Tablespoons Gluten Free Soy Sauce
2 Tablespoons Honey
2 Tablespoons Gluten Free Ketchup
2 Teaspoons yellow mustard (Gluten Free)
2 Teaspoons gluten free Worcestershire sauce
2 Teaspoons Garlic Powder
2 Teaspoons Onion Powder
2 Teaspoons Lawry's Seasoned Salt
1 Teaspoon Chili flakes or dash of Gluten Free Hot Sauce
1 Cup Cold Water
Combine all the ingredients in a medium size pot. Whisk well ensuring all the lumps are removed and everything is well blended. Simmer over low heat for about an hour or until the sauce has reduced by at least half and has turned lovely deep brown in color.  Keep mixing to ensure the sauce does not burn or stick to the bottom of the pan.
Remove from heat and allow to cool before transferring to an air tight, sealed container. Makes about one cup of delicious gluten free BBQ sauce and can be stored in the fridge for up to a month.