Dishoom – From Bombay with love – is a Gluten Free Friendly Indian Cookbook which should be on your must have list.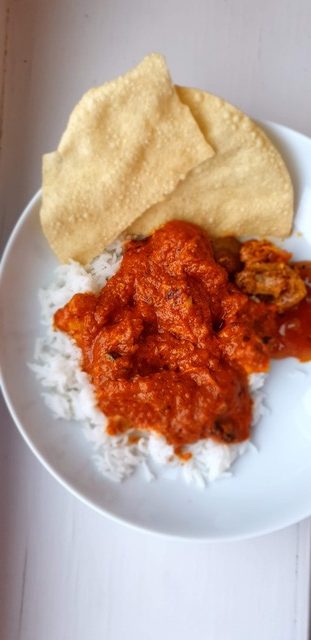 Since I moved to the UK, I have fallen in love with Indian Food. There's something about the access and variety here that is second to none, especially compared to the mainstream North American versions I was used to.

Dishoom is one of my absolute favorite restaurants by far and I was so excited when they released a cookbook. Bombay street food is the theme and their menu is designed for sharing. Unlike some other restaurants to write cookbooks and leave out their trade secret recipes, Dishoom has done the opposite and it's complete with every single dish I'd come to expect on the menu.

The great thing about this book is that a majority of the recipes are gluten free! Their Chicken Ruby is to die for, followed by the Black Dahl. They include spice blend recipes so you can have confidence there are no nasties in the mix. Short of the actual bread recipes, any of the other recipes that are featured in the book can easily be swapped out with gluten free filo pastry (samosa) or gluten free puff pastry.

If you love good Indian that is not hard to make, this is a fantastic book to add to your collection. I highly recommend!!!
Dishoom Bombay Cookbook