Take Out Curry At Home! Epic Chicken Tikka Masala
You have to make this Take Out Curry at Home. This Epic Chicken Tikka Masala is super tasty and as good as anything you'd find in your favorite take out curry joint. And yes! Even the most novice cook can make this super easy recipe which is naturally gluten free like most curries!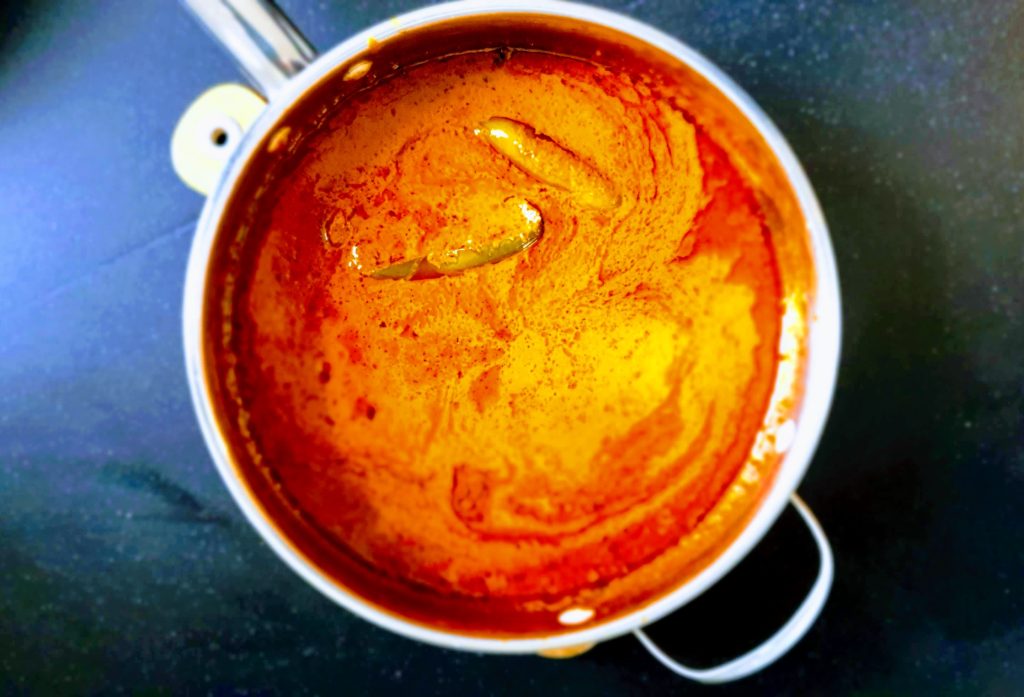 If you've ever attempted to make a curry at home, you'll know that not all curries are created equal. I spent years trying my hand at mastering the art of a good curry. I've tried the pre-made pastes, spice blends and kits. I could never get that 'moorish' flavor and intense signature ruby color.

The other big challenge was the time involved to make a good quality curry. Once you get a hankering, the craving can be long gone by the time it takes to start it from start to finish. Friday night curry take out is great because they it is spontaneous, delicious and stress free.

Once I found this recipe on a grocery store recipe card of all places, it transformed my life. Now, it will transform yours! This easy recipe takes a different approach to most recipes. The trick is to make the sauce ahead of time and pop in the freezer until you are ready to enjoy. Then, all you need to do is add your grilled chicken, paneer or veggies right before you are ready to eat. There is something magical when you eat something that you have not cooked and smelled all day. Just gives the meal that much more punch than normal. Hence why it's always a delight to go to a friends house for Turkey dinner.

Tikka Curry Sauce

Ingredients:
40 g fresh root ginger, peeled weight
16 cloves garlic, peeled
4 tbsp vegetable oil
150 g butter
2 black cardamom pods
8 green cardamom pods
4 cm cinnamon stick
8 cloves
1000 g vine tomatoes, blended to a fine purée
2 tbsp tomato purée
4-8 small green chillies, whole but pierced
150 ml single cream, or to taste
2 tsp sugar, or to taste
1 – 2 tsp chilli powder (more if you like it spicy!!!)
2 tsp paprika powder, or to taste
2 tsp garam masala
2 rounded tsp dried fenugreek leaves, crushed to a powder

Blend together the ginger and garlic for the curry, using a little water to help. Heat the oil and half the butter in a large nonstick saucepan and add the whole spices. Once they have sizzled for 15 seconds, add the ginger and garlic paste; cook until all the moisture has evaporated and the garlic smells mellow and looks grainy.

Add the tomatoes and tomato purée and cook down until the resulting paste releases oil; it should take around 40 minutes. Now brown this paste over gentle heat, stirring often, for 6-8 minutes, or until it darkens considerably. Pour in 500ml water, bring to a boil, then pass through a sieve, pressing down to extract as much liquid and flavour as possible from the tomatoes and spices. Discard the solids. Set the sauce aside.

Heat the remaining butter and add the green chillies. Add the sauce, salt and a good splash of water and simmer for 3-4 minutes. Add the cream, sugar, chilli powder, paprika, garam masala and the powdered fenugreek leaves. Simmer, stirring often, for 4-5 minutes, or until the sauce is lovely and creamy. You may need to add a little more water. Taste and adjust the balance to your palate by adding more salt, sugar or cream. Let cool and freeze in left over take out containers.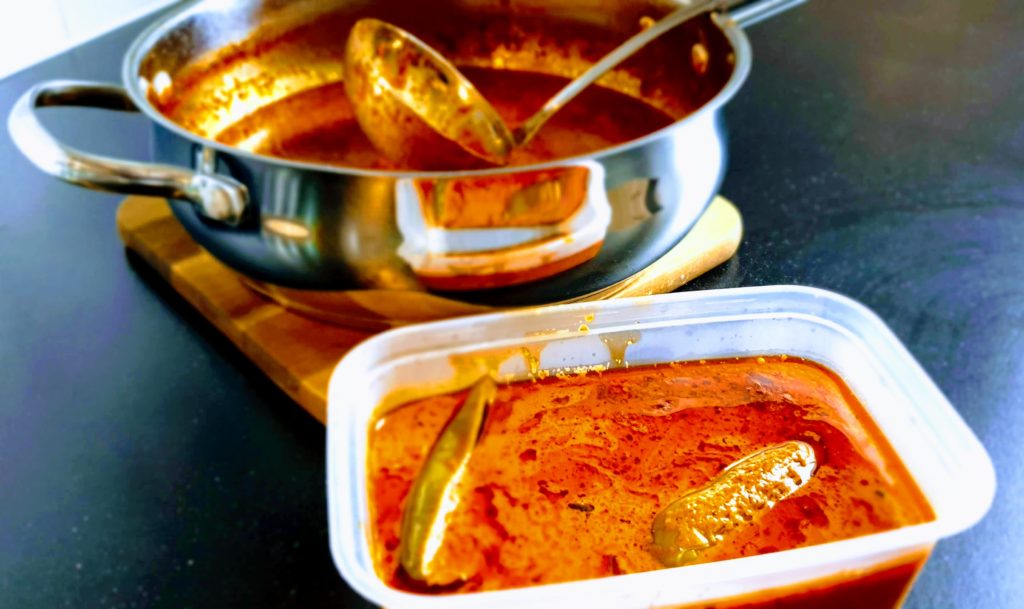 Chicken Tikka

There are a couple easy ways to prepare the chicken. The fast way, or the long way. Both are equally as good so it all depends on how much time you have or if you are wanting to be SUPER spontaneous. You can also make this recipe in one go if you don't want to wait another day to enjoy.

Super Fast Version:
Ingredients

4 – 6 Skinless Chicken Thighs, cut into strips/chunks
4 Tablespoons of pre-made gluten free curry paste
1/2 cup full fat plain yoghurt
Salt, Pepper to taste
A good drizzle of Olive Oil
Squeeze of half a lemon

Mix everything in a bowl so the chicken is completely coated. Let rest for 30 minutes if you can. If not, you can cook right away. Spread evenly on a baking tray and cook on the top half position in your oven so it gets nice and grilled. Cook in a preheated oven at 400F or 200C for about 10 minutes until fully cooked and chargrilled.
Slow Marinated Version:
Ingredients

3 – 4 tsp lemon juice (depending on the tartness of the yogurt)
100 g Greek yogurt
2 fat cloves garlic, peeled and grated into a paste
10 g fresh root ginger (peeled weight), grated into a paste
0.25 – 0.5 tsp chilli powder
1.5 tsp paprika powder, for colour (optional)
1.5 tsp ground cumin
2 tbsp vegetable oil

Mix everything together, cover and let marinade in the fridge for a minimum 6 hours up to overnight. Use the same cooking instructions as the Super Fast version.

Bringing it all together!

Reheat the Tikka Masala curry sauce in a pan. Add a bit of water if need be to ensure sauce is not too thick. Bring to a simmer and add grilled chicken and cook for a few minutes. If using pre-made cold chicken, heat through til piping hot.

Enjoy with mango chutney and poppadoms! Delish!!!!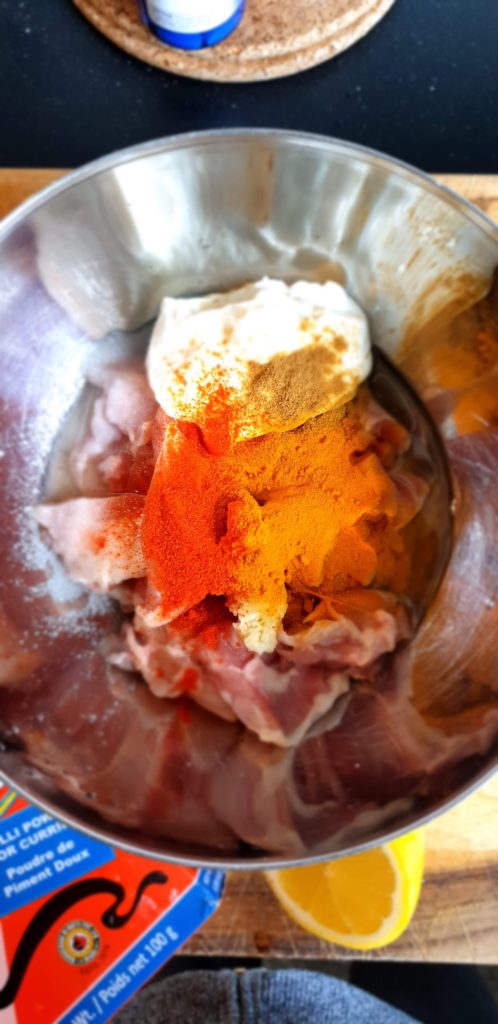 I suggest you load up on spices because you'll be making a lot of this sauce. You don't need to be limited to chicken either. Try adding roasted sweet potato or white potato, chickpeas or paneer cheese. I've included Amazon affiliate links below if you are looking for any of the harder to find spices, plus what equipment I used to make this. You can use your own of course, but any commissions I make on Affiliates will help support my cooking expenses resulting in more content. Yay!!!
Summary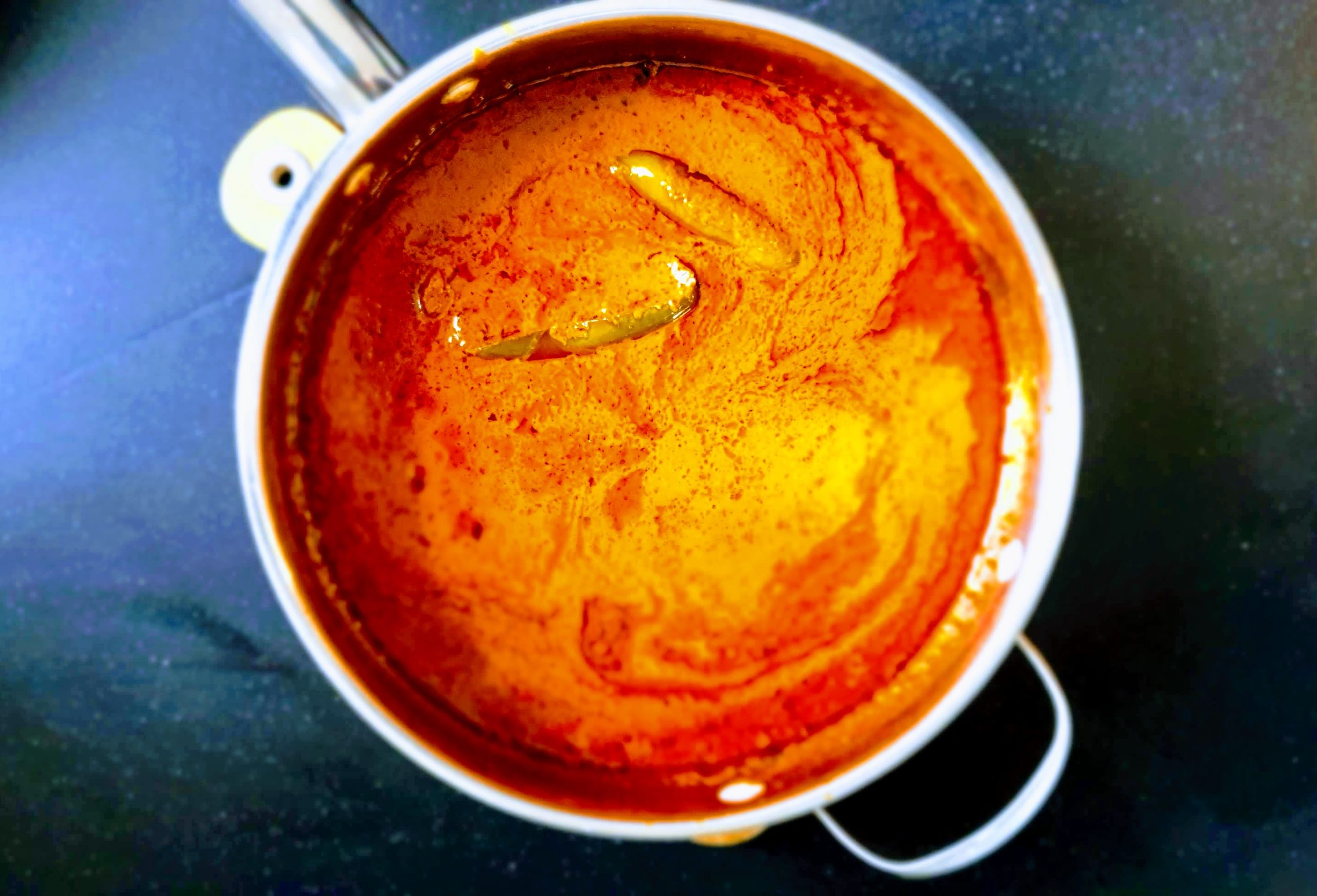 Recipe Name
Epic Chicken Tikka Masala - Take Out quality at home!
Published On
Preparation Time
Cook Time
Total Time